NSPN Accepting Artwork for "Heart of the Matter" Publication
National Safe Place Network (NSPN) is excited to collect artwork for "Heart of the Matter," a digital publication which invites youth to share their stories through art. Youth have significant experiences and perspectives to convey, and their voices are powerful. "Heart of the Matter" serves to emphasize the creativity, passion, and spirit displayed by young people as they overcome challenges, chase their dreams, and build bright futures.

NSPN is accepting a variety of artwork for "Heart of the Matter," which will be released during the campaign later this year. Submissions may include (but are not limited to) the following: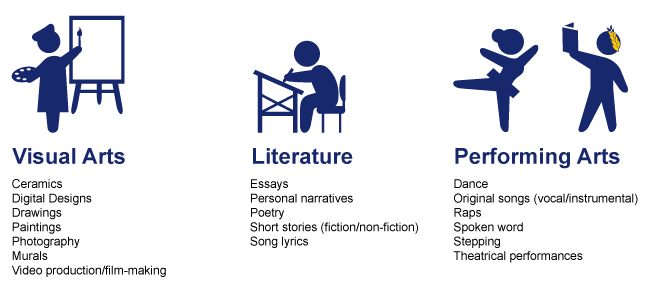 This publication is open to all youth
including those receiving services, youth advisory board members, peer mentors, and all other youth working with your organization. Submitted artwork should "speak" to the challenges youth face and overcome, the dreams which are inspired, and/or the bright futures youth set out to achieve.
Youth attending

Focus 2018: "Heart of the Matter"

may have the opportunity to have their artwork photographed or recorded on-site. Please visit

www.nspnetwork.org/heart-of-the-matter

for details regarding confidentiality or to learn more. The "Heart of the Matter" campaign is scheduled to release in October 2018.
If you have questions or would like additional information, please contact the NSPN Communications team at

communications@nspnetwork.org

.